Grid View
Your bookings come from a variety of places – with LMPM's grid view you can see all of your current and upcoming bookings in one place.
Get a demo to see LMPM's grid in action
All of your bookings in one place.
LMPM's grid shows all of your properties and bookings in one view. This includes bookings made from connected channels like Vrbo and Airbnb, direct bookings from your LMPM website, and trips created by your team inside LMPM. You'll see guest reservations, owner reservations, and holds at a glance.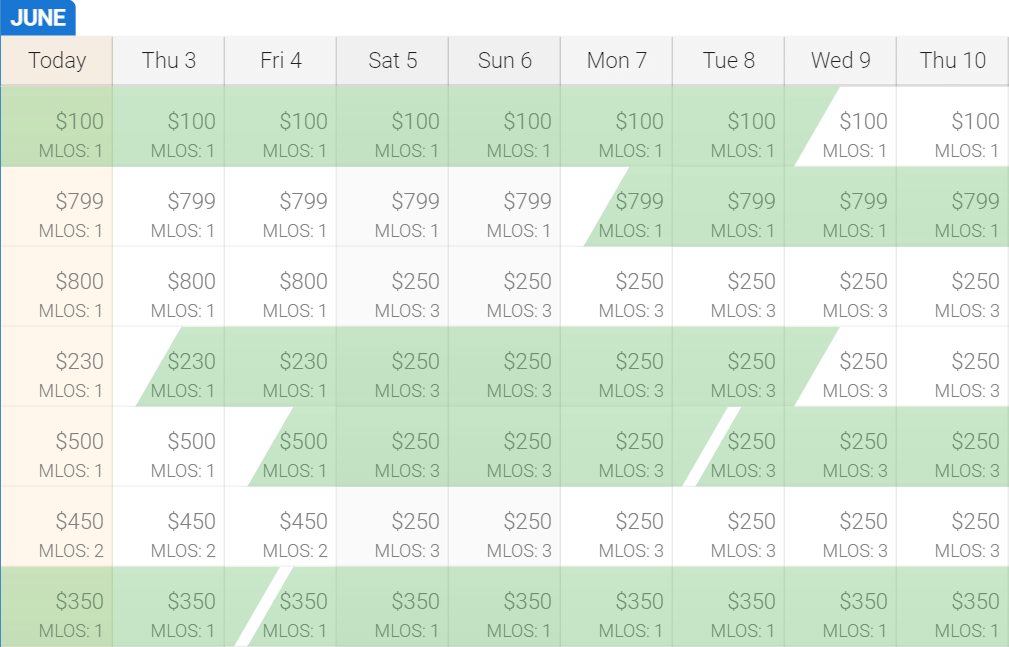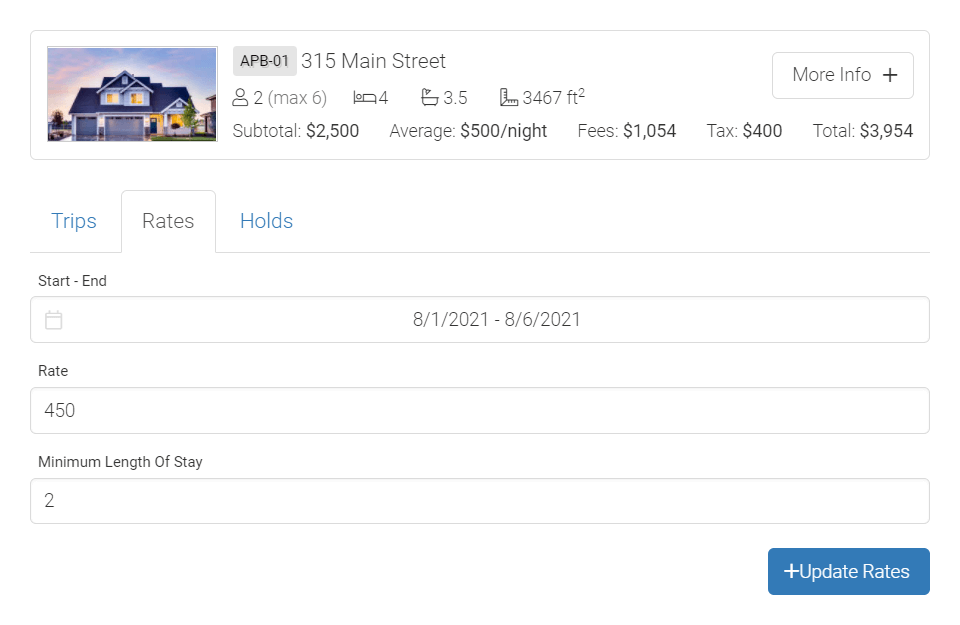 Rapidly make updates and see available properties.
You can quickly check availability in the grid view by narrowing down your list of properties with a variety of filters, and then start a new booking once you've found the perfect place for a guest to stay. The grid also makes it easy to see and change rates and minimum length of stay in no time.
Have multi-unit "hotel-style" properties?
LMPM is very flexible and can handle short-term, medium-term, long-term, and hotel-type inventory.
At the click of a button you can change the grid to display multi-unit inventory of a specific type (such as "1 Bedroom City View" or "3 Bed Deluxe Ocean View").
This flexibility allows you to mix and match different property types in one system, making it easy to manage both vacation rentals and the more traditional "hotel-style" lodging.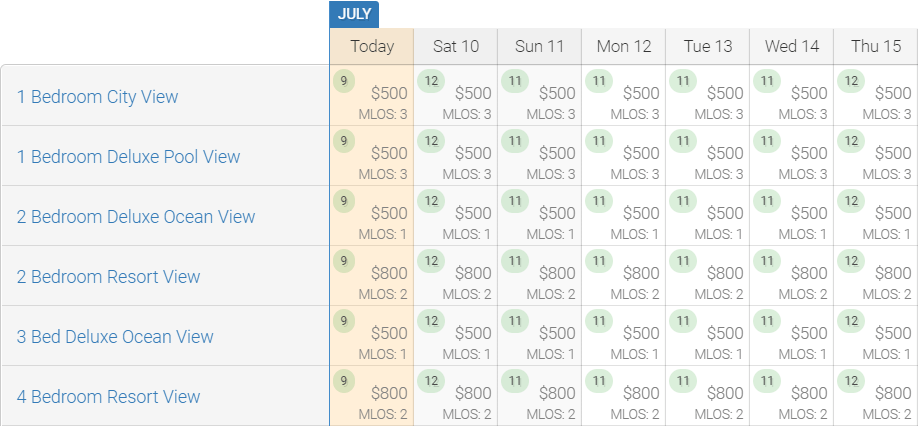 Powerful software that makes it easier to run your business.
See how you can use LMPM to take bookings, efficiently manage your properties, and ensure your guests can have an amazing stay.