We're on a mission to build the world's best property management system for vacation rentals.
Our History
The Launch of LMPM v4
LMPM v4 is the application system we've always wanted to build.
With v4 we've hardened security, launched a completely new web builder with WordPress v5.8 and Gutenberg 2 blocks plus enhanced design features, upgraded our Trust Account system to use AWS Step Functions to improve the entire system's speed and packet integrity, more reporting functionality, a brand-new reservation grid that's fully integrated with our complex trip builder, and so much more it's impossible to summarize.

LMPM v4 is a big deal! Have a look at this video for an in-depth review of the features above including a review of LMPM Trust Accounting v4: https://www.youtube.com/watch?v=DHA5b6qU-cw
LMPM v3.1 released
We launched LMPM v3.1 throughout Q1 2021. This version allowed us to self-replicate LMPM's entire application and trust accounting system with a fully working, best-practice, trust account system that can be amended to fit your particular company's exact requirements.
LMPM 2.1 launches at Rezfest 2019
In October 2019 we launched LMPM with Trust Accounting v2.1 at Rezfest 2019 (Las Vegas) and VRMA International (New Orleans) two weeks later. The industry was starting to wake up to LMPM and the power of what we've built.
LMPM 1.0 launches
LMPM v1.0 launches with Whistler Platinum as our first client.  Damian Saw, CEO, was our original subject matter expert for LMPM's foundation and development.

Lightmaker Property Manager (LMPM) Inc Is Founded
Although the initial research and development project started a few years earlier, Lightmaker Property Manager Inc was formally founded to develop the newest, most comprehensive, and fastest property management system on the market.
Lightmaker Develops and Spins-Off RESAAS
At the end of 2007 and throughout 2008-2011 we developed our first SaaS company: RESAAS (Real Estate Software As A Service). RESAAS is a cloud-based social business platform built for the real estate services industry. RESAAS brings proprietary real-time technology into the business of real estate and transforms how data flows between real estate agents, brokers, associations, and MLSs. Learn more at RESAAS.com.
Lightmaker is Founded
Lightmaker was founded on Oct 1, 1997 as a digital agency in Royal Tunbridge Wells, England. We built commercial applications originally for communities (there was a time before Facebook!), then in the healthcare (Mayo Clinic, Orlando Health, UFHealth) and banking verticals (BNY Melon, RBS Bank).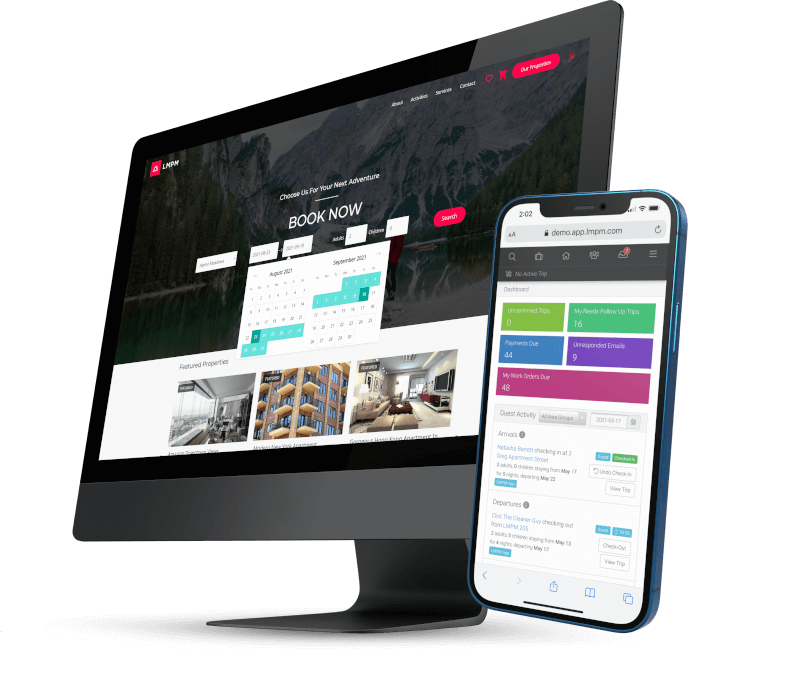 Our Software
We built the next generation of property management software to make it easier for vacation rental management companies to run their businesses. They use our vacation rental software to manage their properties and host guests from all around the world.