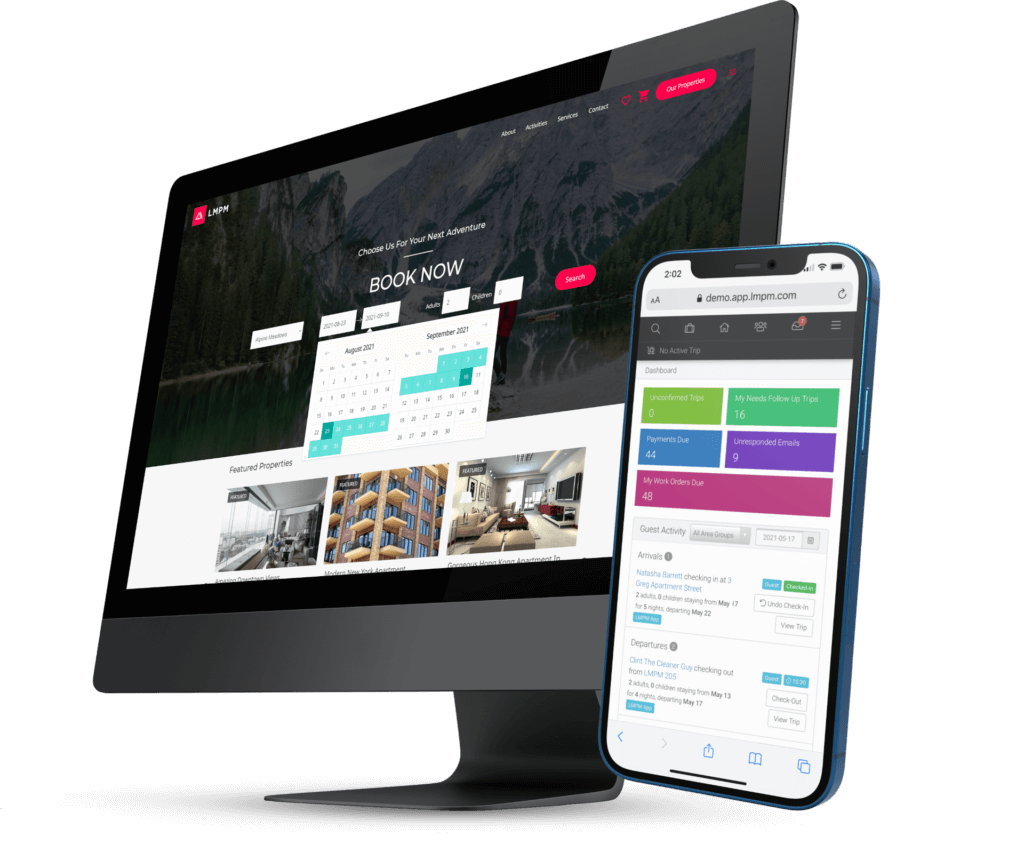 Next generation

property management software for vacation rentals.

LMPM is the next generation of property management software. If you were building a new car company today – you would build Tesla. If you were building a new property management system – you would build LMPM.
Leap Ahead

with LMPM

Our property management software is packed with features that make it easier to run your business.
Have complete control while creating bookings with one or more properties, add-ons, deals, and fees.
LMPM comes with a customizable booking website so you can take online bookings directly.
Increase revenue by optionally listing on Airbnb, Vrbo, and other online travel agencies.
Save time by automatically sending emails to guests after they book a stay with you.
Keep track of guest preferences and see their complete history with your company.
Save time and boost efficiency with our revolutionary trust accounting system.
Essential Integrations
Our goal is to make property management easier for you. Simplify your processes and reduce manual entry by integrating LMPM with a variety of 3rd party services.
"I can honestly say this is one of the best groups of people I have worked with! They are super responsive and I'm not just a number to them, I feel they actually care and want to make things more efficient for my business."
Debbie Hampton
Whistler Breaks
Canada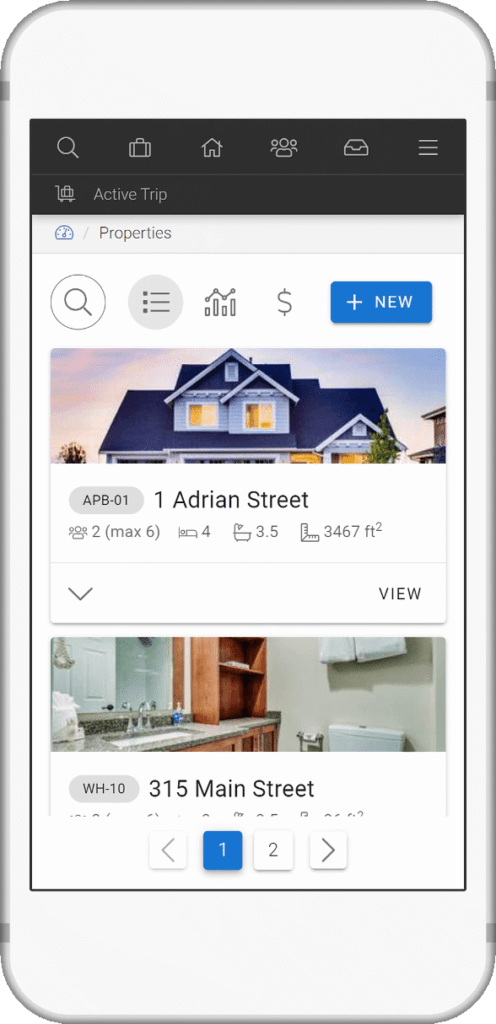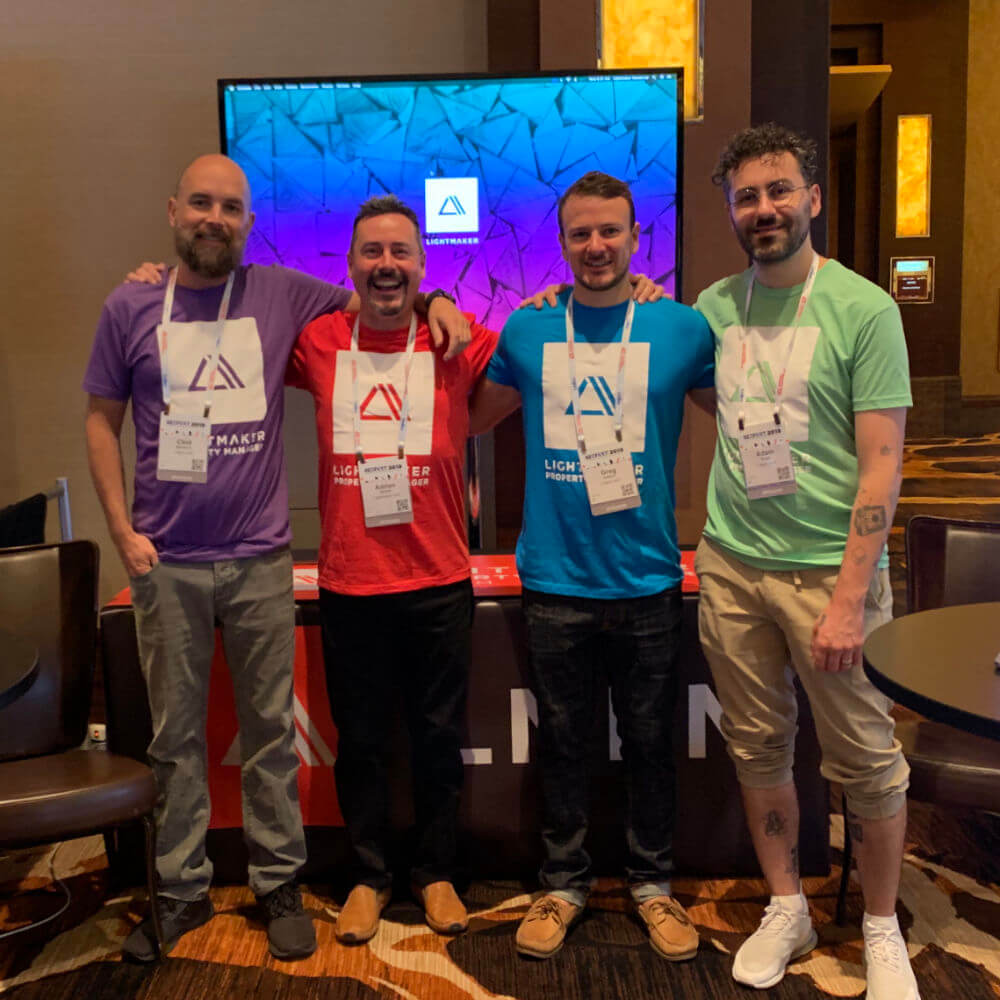 Find out more about our property management software.
Book a demo to see how our powerful property management system can help your organization. You can also contact us if you have any questions.