Presenting LMPM v4 direct booking websites
Take your direct booking site to the next level with a LMPM v4 website and booking engine. More customizable than ever before, these sites make it easy to create unique designs.
What makes it so simple? The new LMPM v4 websites utilize the latest version of WordPress with Gutenberg 2 blocks. This means you can build your website without having to write a single line of code.
Rather let a professional do the fine-tuning? As with the previous version of LMPM websites you can work with a designer or rely on us for your web design needs.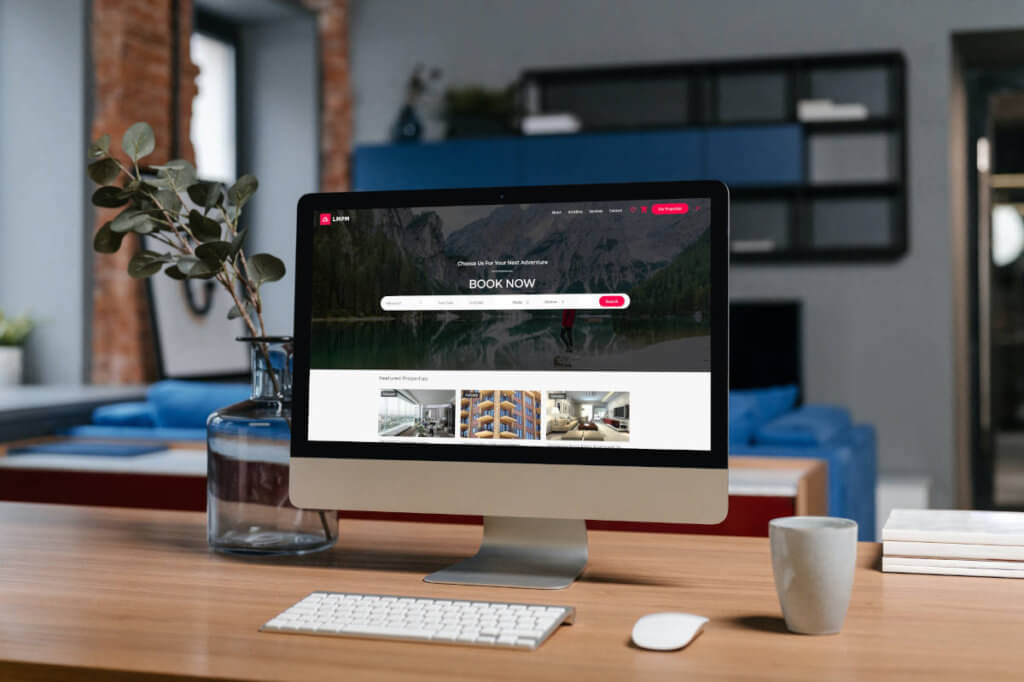 See LMPM v4 Direct Booking Websites In Action
LMPM v4 direct booking sites are fully integrated with the LMPM application system so you can easily configure all your settings and SEO.

Have a look at some LMPM v4 sites that have been customized to our clients' unique design requirements.
LMPM Websites and Search Engine Optimization (SEO)
We want our clients to be ridiculously successful.
Google tends to reward sites that are secure and have good performance. LMPM v4 websites make use of key technologies that support these imperatives, helping our clients generate direct bookings from organic traffic.
Built for Speed
LMPM v4 websites use Astra, a lightweight WordPress theme that performs well with key SEO factors.
Secure Connection
Google favors websites that are securely served over HTTPS, which requires a SSL certificate. All LMPM websites meet this standard.
Caching Enabled
Our servers use memcached to decrease data access latency which accelerates load times.
LMPM v4 sites are all about Direct Bookings
Get direct bookings
Of course you have your homes listed on OTAs like Vrbo and Airbnb, but you also want to get direct bookings via your own website. That's where LMPM direct booking websites come in.
LMPM websites work out-of-the-box, so your guests can immediately begin making bookings via your website.
Our websites are fully integrated with LMPM, so booking information seamlessly flows between the two systems to significantly increase direct bookings.
Hosting Included
We'll look after hosting your website at no additional charge, so it's one less thing for you to think about.
SSL Certified
Your website will receive a complimentary SSL certificate which will allow you to securely take bookings over the web.
Infinitely Extensible
Add analytics and tracking codes, marketing tools, chat functionality and more with WordPress's extensive library of plugins.
Powerful software that makes it easier to run your business.
See how you can use LMPM to take bookings, efficiently manage your properties, and ensure your guests can have an amazing stay.