Trip Manager
Easily make bookings – even complex ones with multiple properties and add-ons – and send quotes with multiple options, all from our powerful trip manager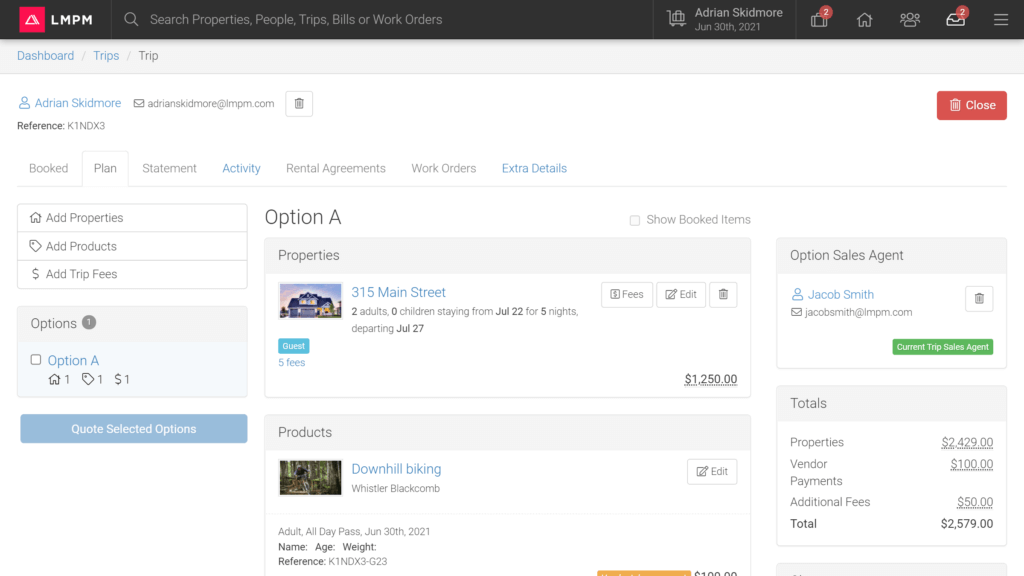 Discover how you can make complex bookings quickly and easily with LMPM
Easily put together trips.
LMPM's advanced trip manager shines at trip building – it's a breeze to put together trips that include one or more properties. You'll be able to quickly attach fees and activities, add-ons, and/or experiences to each trip and apply any deals that a guest may be eligible for.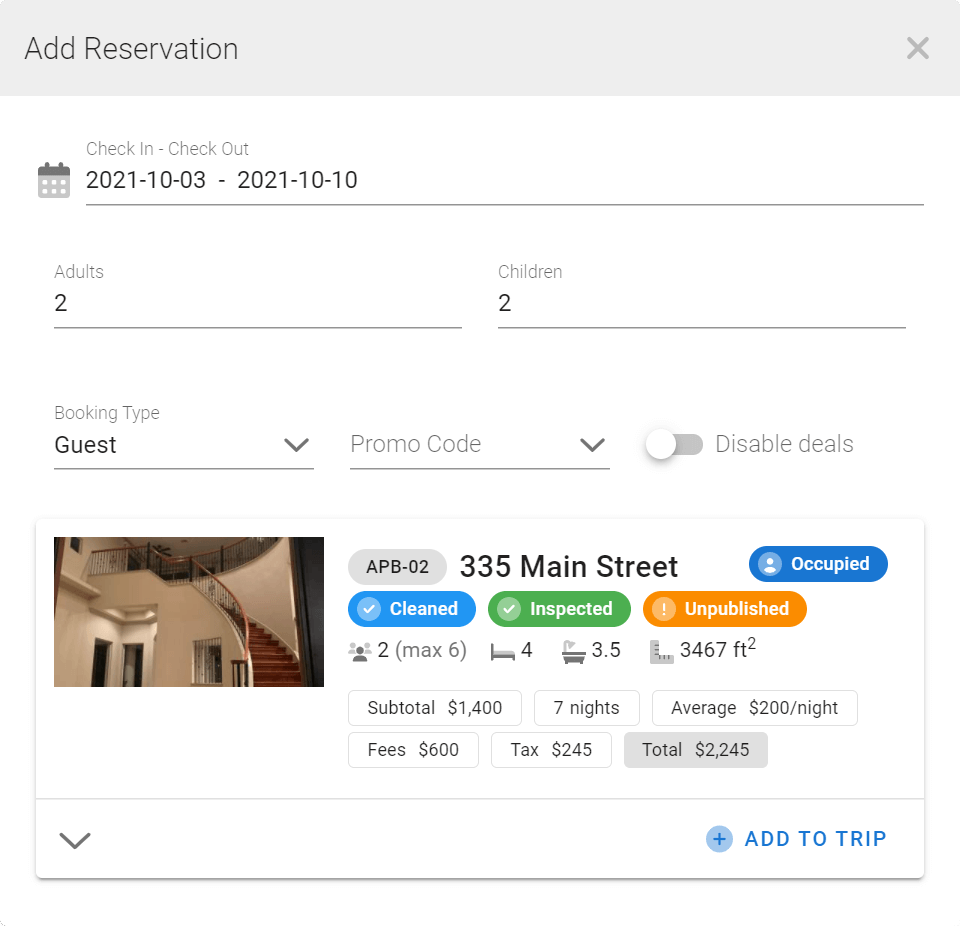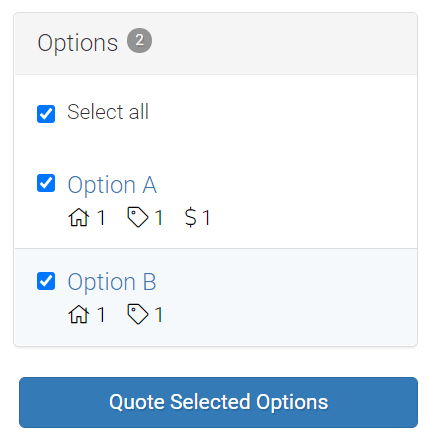 Send quotes with multiple options.
Use LMPM's trip manager to quickly put together multiple options for the guest. These options can include different properties, add-ons, and fees so you can handle situations where the guest isn't sure how many properties they need or whether they'd like to book a Saturday morning yoga session.
Options can be sent to the guest in a single email directly from LMPM. When the guest is ready they can use the email to quickly purchase the option of their choice.
Take bookings with a LMPM website.
Take bookings with an extremely customizable booking website, powered by WordPress. Booking data flows seamlessly into LMPM so you won't have to worry about manual data entry.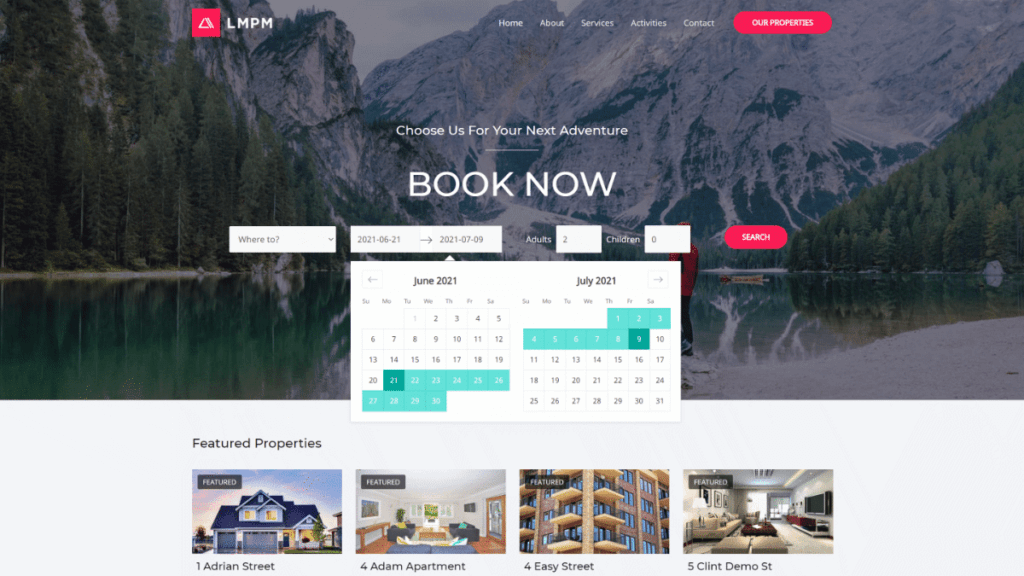 Powerful software that makes it easier to run your business.
See how you can use LMPM to take bookings, efficiently manage your properties, and ensure your guests can have an amazing stay.