Work Orders
Create tasks and assign them to a person or company, and ensure nothing gets missed with notifications. Work orders can be created manually or automatically based on a variety of business logic.
See how LMPM's work orders can make your company more efficient
Create tasks to keep things moving in real-time.
LMPM's work order management system makes it easy to stay on top of everything your company needs to do. Simply create a task, set its priority, and assign it to a user.
You'll be able to manage housekeeping, maintenance, inspections, and more, all within LMPM. Tasks can be one-time or recurring, so whether a guest needs a lightbulb fixed or you want to schedule an annual inspection, we have you covered.

In LMPM you can create tasks like these…
Maintenance Tasks
Change burned out light bulb
Gutter cleaning each year on October 15th at 315 Main Street
Replace lock battery every 4 months at all properties
Paint upstairs bedroom
Owner request for new trash bins
Clean fireplace and restock wood after every stay
Change air filters every six months
Cut grass every two weeks
Monthly pool clean
Housekeeping Tasks
Daily clean
Clean after check-out
Mid-stay clean on a 7 night booking
Laundry
Wash towels
Make bed
Quick tidy up
Guest cleaning request
Deep clean
Vacuum
Carpet wash
Clean bathroom
Inspection Tasks
Pre-stay inspection
Inspection after check-out
Quarterly property review
Drive-by inspection
Monthly chimney inspection at 29 Second Street
Cleaning checkup
Seasonal property review on November 1st for all properties
Administrative Tasks
File business license every year on July 1
Complete bank reconciliation on the 1st day of each month
Bank deposit every Friday
Finalize owner statements for review
Email discount code to past guests to increase sales
Follow-up with overdue accounts
Automate task creation.
Tasks can be automatically created and assigned whenever certain triggers are met. This massively increases efficiency and makes property management much easier. Triggers can be based on criteria like the booking date, trip start date, check out, and even activity start and end dates.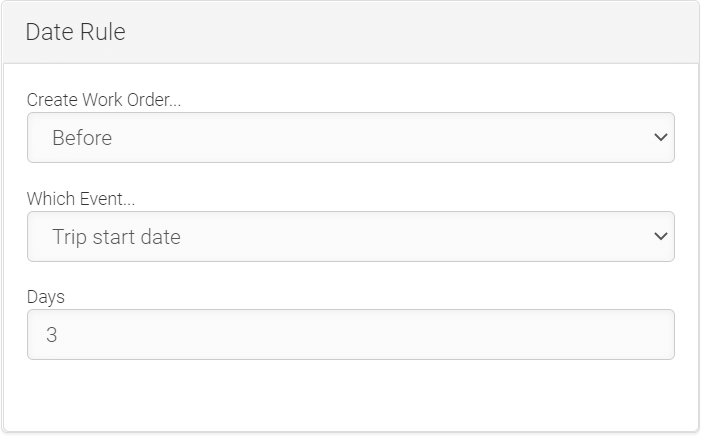 Send Notifications
Notifications are sent each time an individual has a new task assigned to them.
Use One Platform
Users can log into LMPM to see details of assigned tasks and mark them as in-process or complete.
Secure Access
Restrict access to different parts of LMPM to ensure users only see the information they need.
Powerful software that makes it easier to run your business.
See how you can use LMPM to take bookings, efficiently manage your properties, and ensure your guests can have an amazing stay.