Analytics and Reporting
Know what's happening at your company, see property performance, build custom reports, and identify the areas you need to improve with LMPM.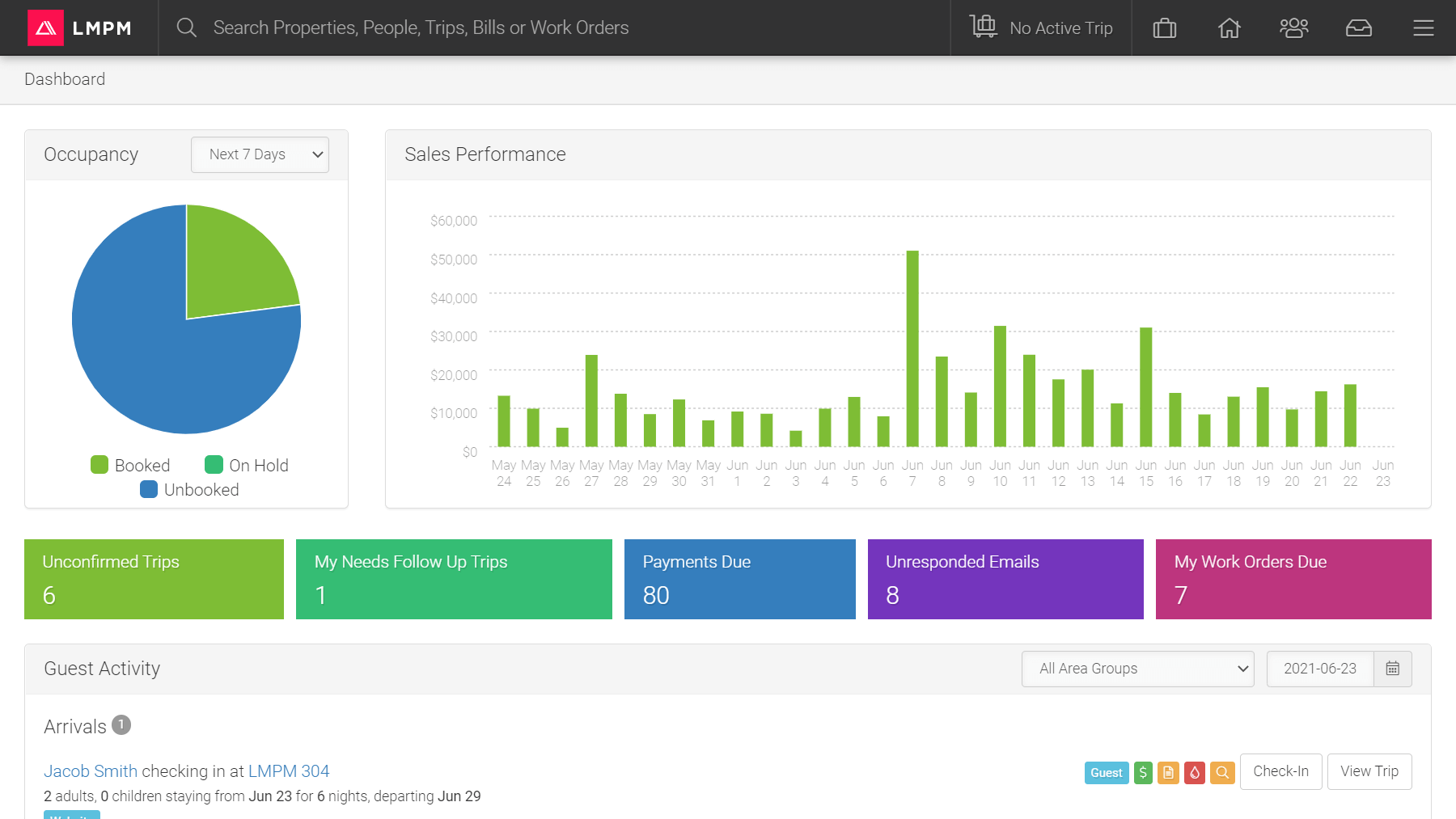 See how LMPM's reports can save you time and offer valuable insights
The data you need to make informed decisions.
LMPM takes your data and organizes it so you can make informed decisions about your business. Everything from financial data to occupancy statistics are available for you in LMPM reports.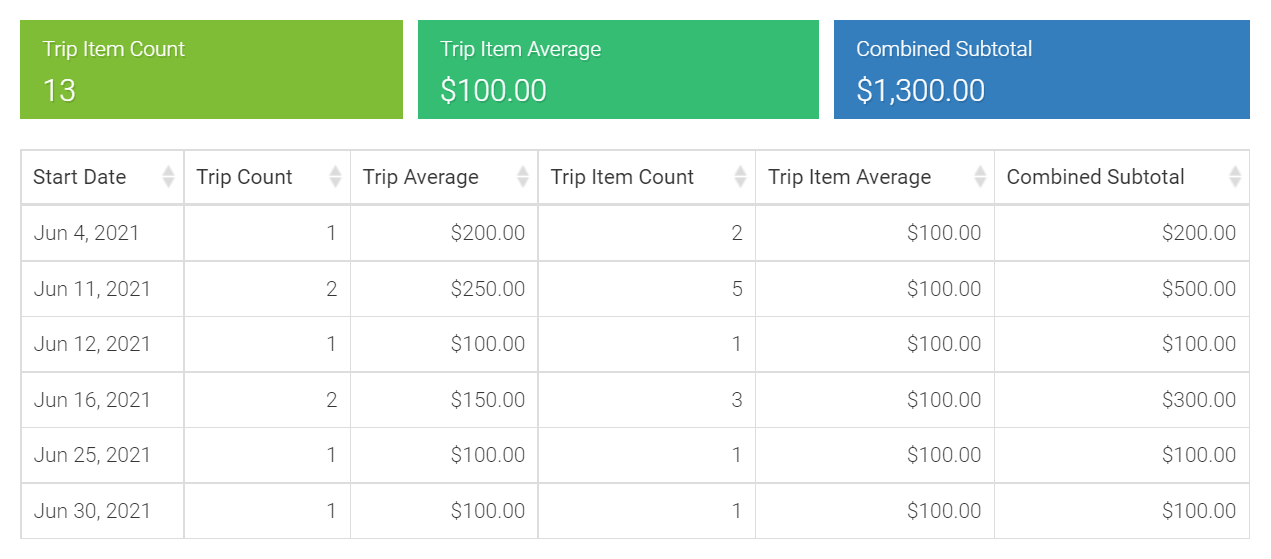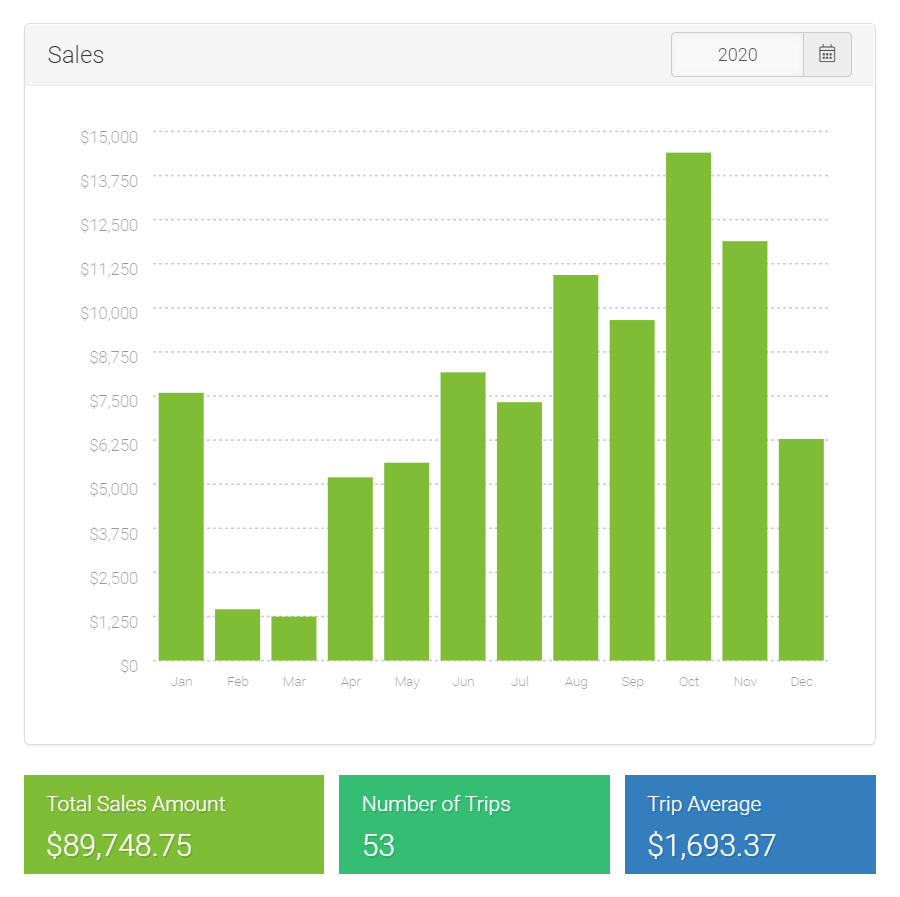 See key information at a glance.
When you first log into LMPM you will see a dashboard with a feed of arrivals and departures, charts showing occupancy and sales by day, data regarding the number of trips that are unconfirmed and need follow up, and other key information.
Each property has a performance dashboard that shows sales data, the number of property trips, total sales generated, and the average revenue per trip.
Reports for practically everything.
LMPM has a variety of reports that have been pre-built. You'll find reports for payments collected and due, occupancy, owner statements, taxes, and finances.
Need more data? LMPM makes it easy to build custom CSV reports. Simply choose the fields to include and then export the report for review. You can build custom reports for trips, properties, work orders, and owners.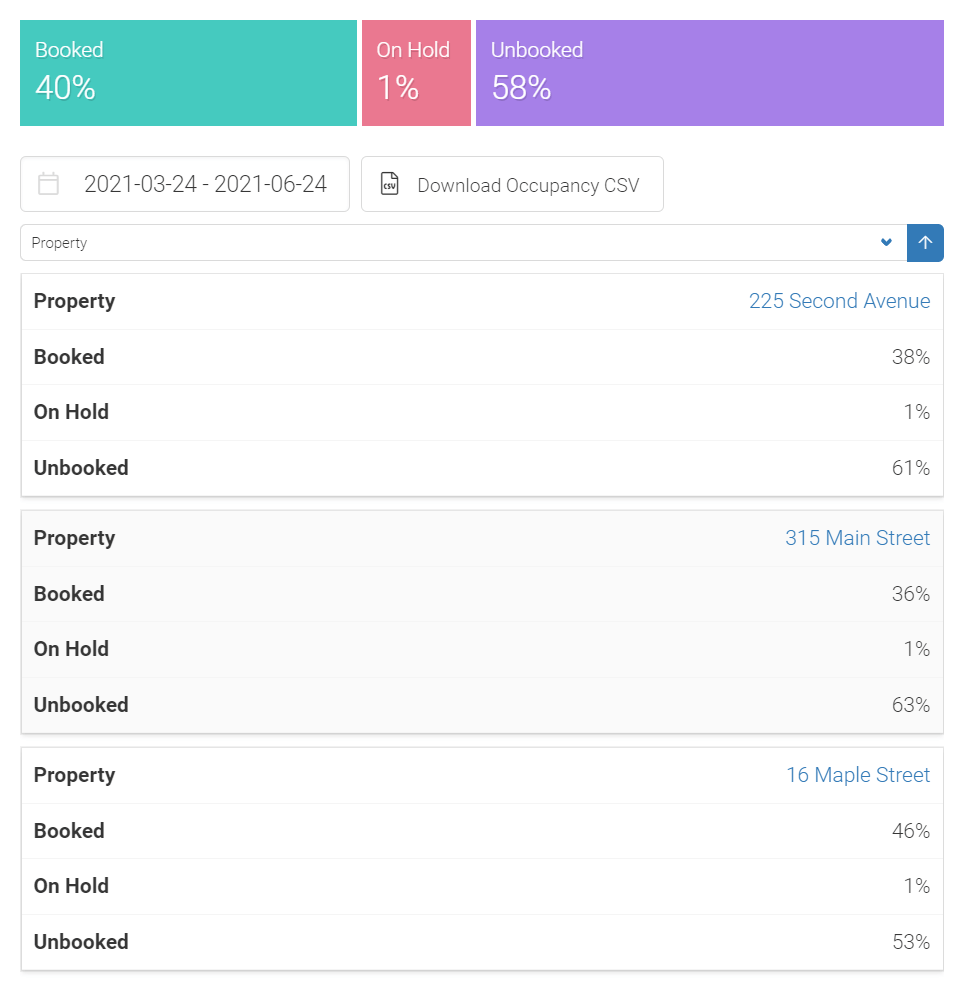 Powerful software that makes it easier to run your business.
See how you can use LMPM to take bookings, efficiently manage your properties, and ensure your guests can have an amazing stay.