Customer Relationship Management
See a complete guest history inside LMPM. Track guest preferences and use this information to personalize their stay.
Track guest preferences.
The more you know about your guests the better a stay you can offer them. The better a stay, the higher your reviews may be. Guest relationship management involves logging information about guests that you use to enhance the level of service. For instance, if a guest mentions they have allergies you can add a note to their profile in LMPM detailing that they should receive a hypoallergenic pillow.
Our CRM is built directly into our software – it's part of the "natural flow" of using the system.

See the advantages of customer relationship management in LMPM with a free demo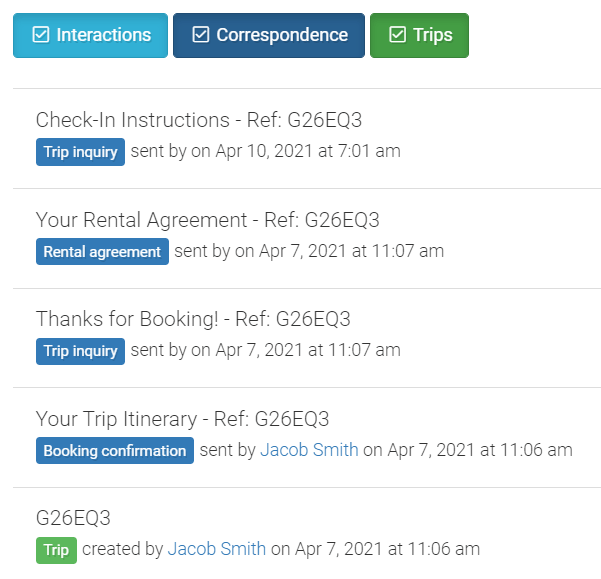 See a complete guest history.
Every interaction with the guest is stored in LMPM, so you'll be able to see their previous trips, emails they've received from your team, any notes previously attached to their account, and much, much more.
Powerful software that makes it easier to run your business.
See how you can use LMPM to take bookings, efficiently manage your properties, and ensure your guests can have an amazing stay.