Channel Distribution
List your properties on popular online travel agencies like Vrbo and Airbnb. Easily manage rates and inventory from within LMPM.
See how you can easily manage your distribution by requesting a demo
Increase visibility and grow revenue.
Channel distribution for vacation rentals should be simple! To maximize your bookings, LMPM optionally integrates with Vrbo (HomeAway), Airbnb, Booking.com, Expedia, Google, and Marriott Homes & Villas. When a guest books on these platforms booking data will automatically sync with LMPM. It's that easy.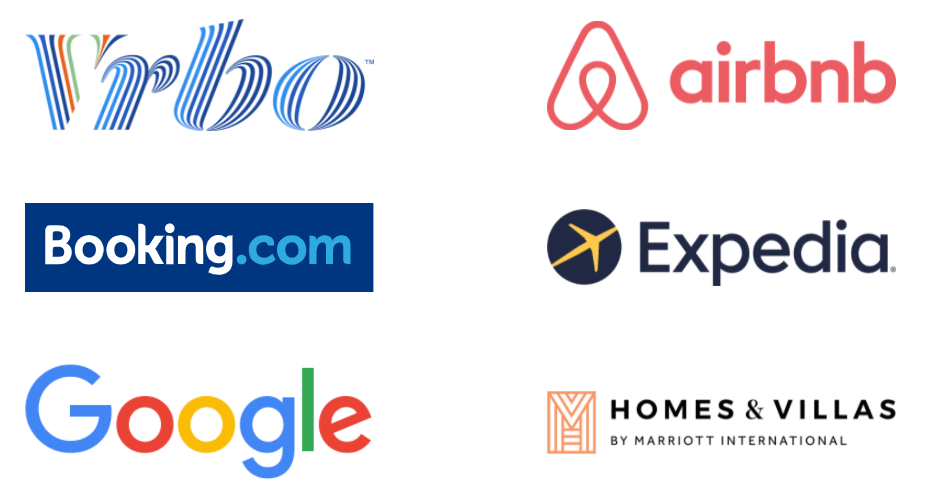 Painlessly manage rates and inventory.
It can be a massive pain to manage multiple channels. Not only is it an annoyance to have to log into multiple sites, even simple things like updating rates in different places takes time – more so if you need to manually update inventory on other sites after each booking occurs.
We make channel management painless by allowing you to manage rates and inventory from one place – LMPM. All bookings are rapidly synced between channels and your LMPM website, minimizing the chance of a double booking occurring.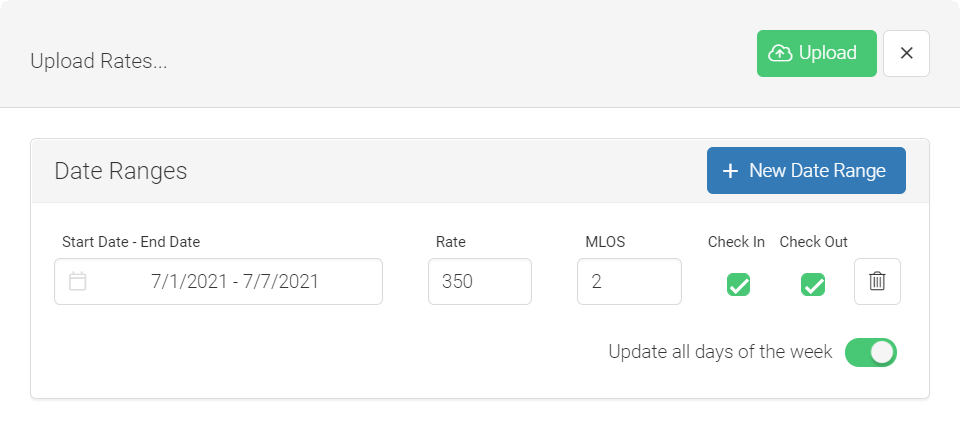 See it all in one view.
LMPM's grid view shows bookings, rates, and availability for all your properties in one central location. It's real-time, easy to work with and ties everything together in one view.
All your bookings are displayed live on the grid, so you'll have a comprehensive snapshot of what's happening in real-time.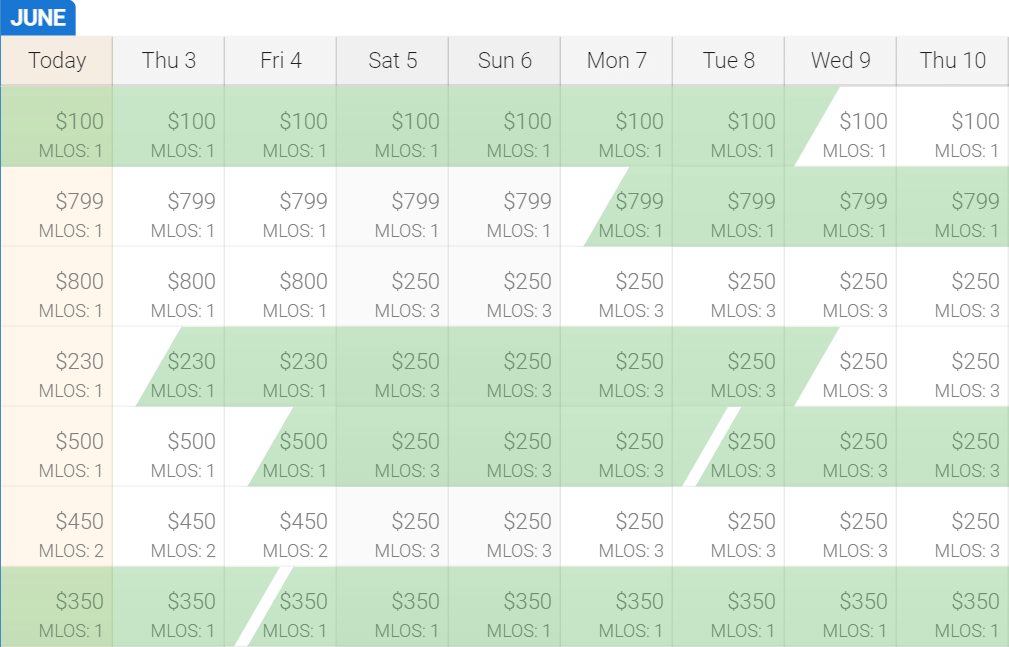 Fast Updates
Use the bulk rate uploader to quickly adjust rates and minimum length of stay settings on all channels at the same time. You can also create book-in only days i.e. Saturday to Saturday only.
Increase Rates By Channel
Automatically increase rates on a per-channel basis. Simply enter the percent to increase the daily rate by and LMPM will look after the rest.
Rapid Sync
LMPM rapidly syncs information across your channels and your LMPM website to minimize double bookings.
Powerful software that makes it easier to run your business.
See how you can use LMPM to take bookings, efficiently manage your properties, and ensure your guests can have an amazing stay.