Vendors and Bills
Manage vendors and handle bills (invoices) with LMPM, go paperless, and upsell to your guests by adding activities from your vendors.
Vendor management built-in.
Track payments and ensure your vendors are being paid on time with LMPM's vendor management system. Add activities, add-ons, and experiences offered by your vendors to upsell to your guests as part of the booking process.

Discover how easy it can be to manage vendors and handle bills with LMPM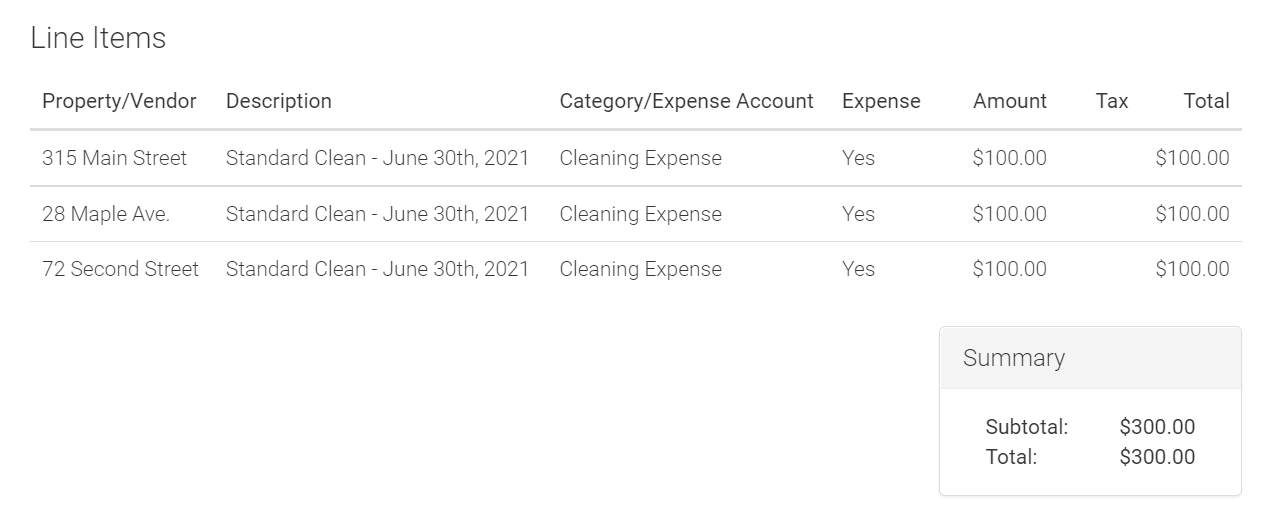 Paperless bill handling.
Go paperless by letting LMPM handle all your bills. Our property management billing system allows you to store invoices digitally, set-up one-off and recurring bills, and assign bills to owners, guests or even your own company if you want to comp something. You can even assign a single bill to multiple properties to speed things up.
Powerful software that makes it easier to run your business.
See how you can use LMPM to take bookings, efficiently manage your properties, and ensure your guests can have an amazing stay.