Owner Management
Split revenue and manage contracts, generate statements, and give owners their own portal where they can book trips and view property performance.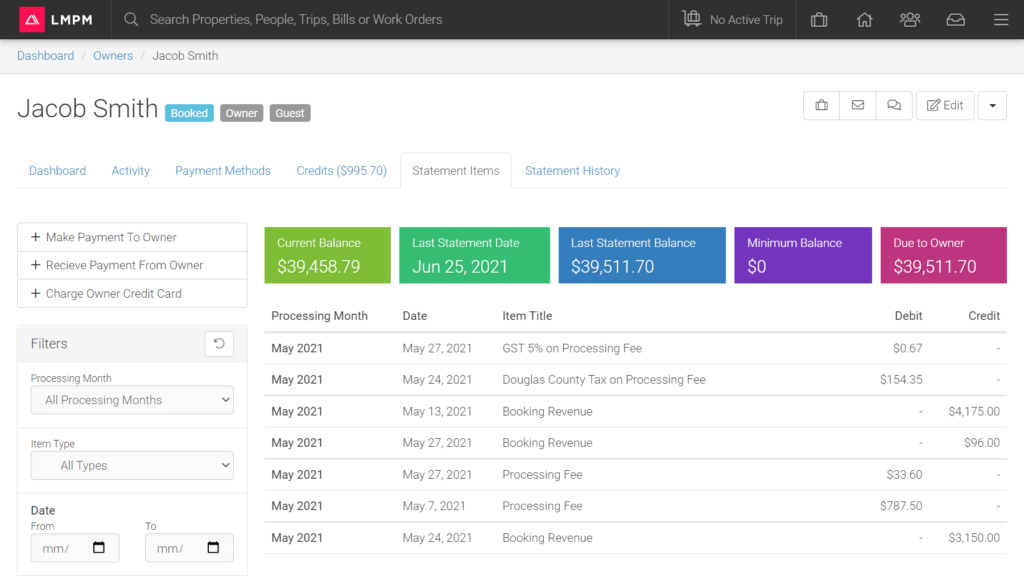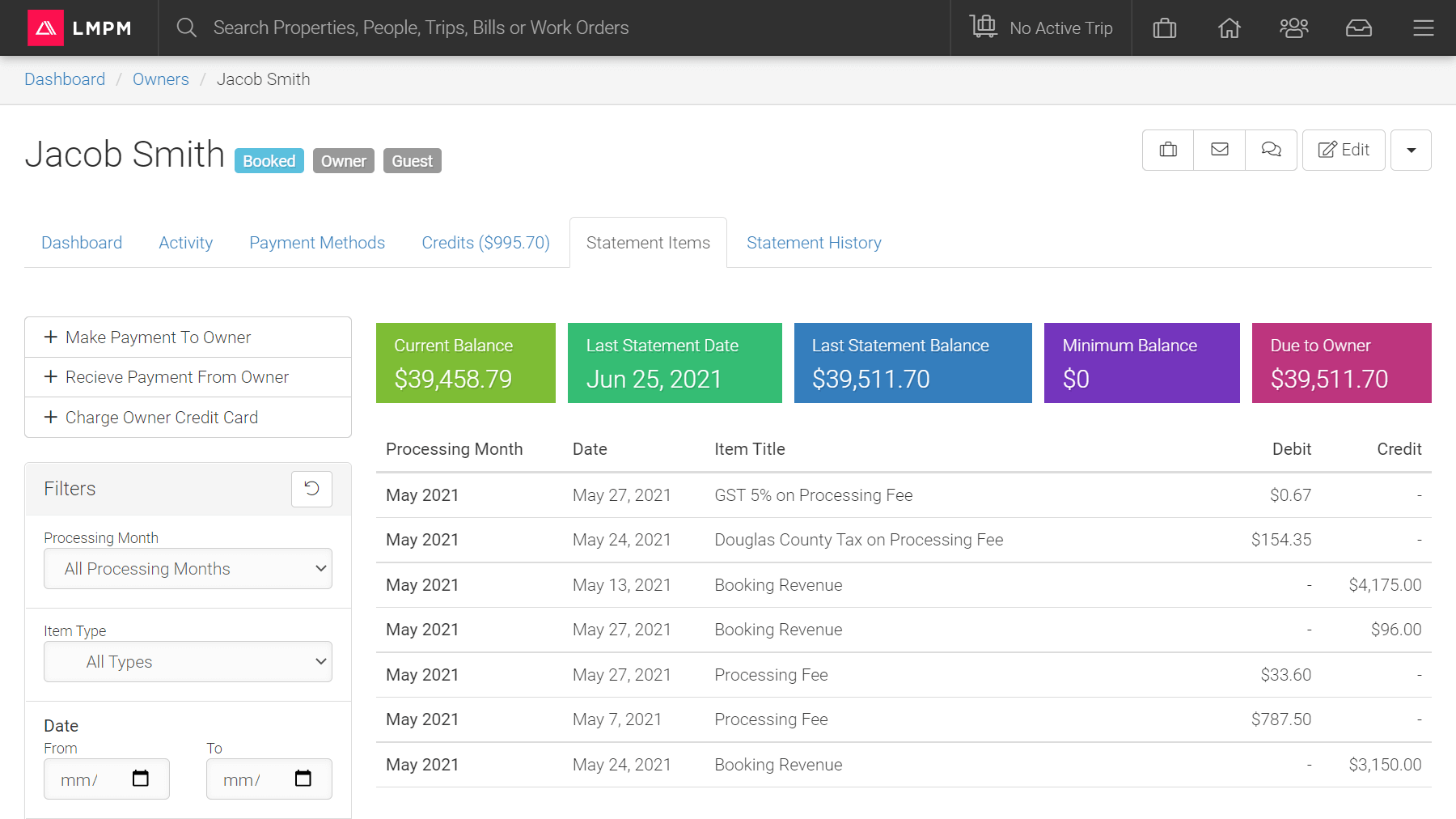 Find out for yourself how easy owner management can be with LMPM
Owner management made easy.
Our property management software makes it easy to manage owners and keep them up to date – without your team drowning in admin work. Between the Owner Portal, monthly owner statements, and a simple set-up process to add new owners, you'll wish you'd been using LMPM long ago.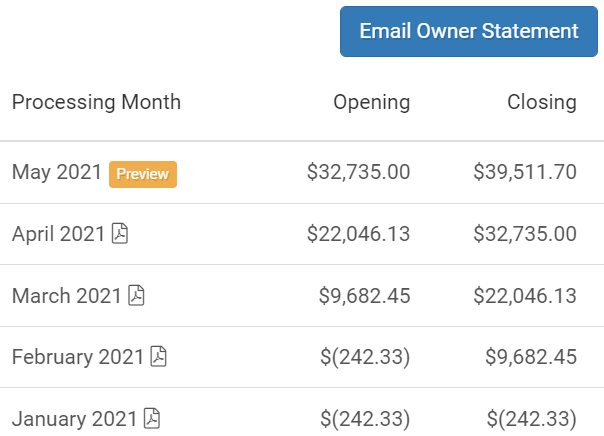 Split Revenue
LMPM automatically splits revenue between your property management firm and the owner in whatever manner you want.
Handle Contracts
Store your owner contracts in LMPM so they're easy to find when you need them. You can run a fully paperless office using LMPM.
Create Statements
Ensure your owners get the information they need by automatically creating and sharing monthly statements.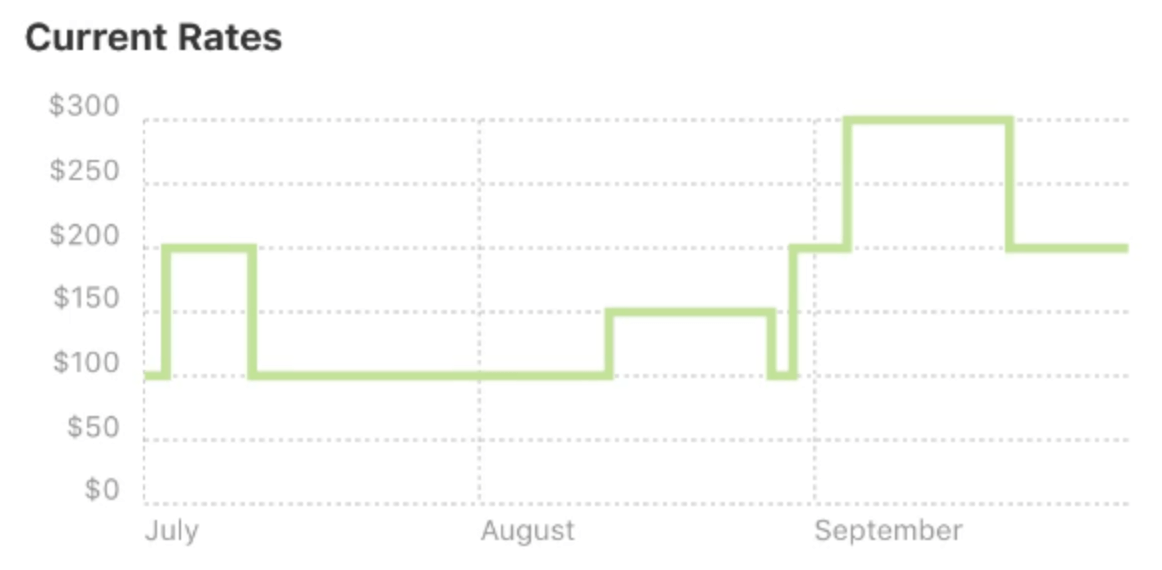 Impress your owners by giving them their very own portal.
With LMPM owners receive a unique log-in to a portal where they can make bookings, see their monthly statements, and view property performance. The Owner Portal minimizes direct requests to you and your staff.
You are the property manager, so you have full control over what's shown in the portal – your owners only see the information you want them to see.
Powerful software that makes it easier to run your business.
See how you can use LMPM to take bookings, efficiently manage your properties, and ensure your guests can have an amazing stay.