Wow – what an amazing article from Zandra Woldgram (@zandrawolfgram) from VRM intel.
LMPM is very proud to announce our partnership with Glen and Leonard Kaiser, who are getting back into the vacation property management vertical again… this time with LMPM at the core of their plans.
"LMPM is extremely proud of our partnership with Kaiser Vacation Rentals.  Both Glen and Leonard are industry veterans – we can't wait to help them grow their portfolio!", said Adrian Barrett, Founder/CEO, LMPM Inc.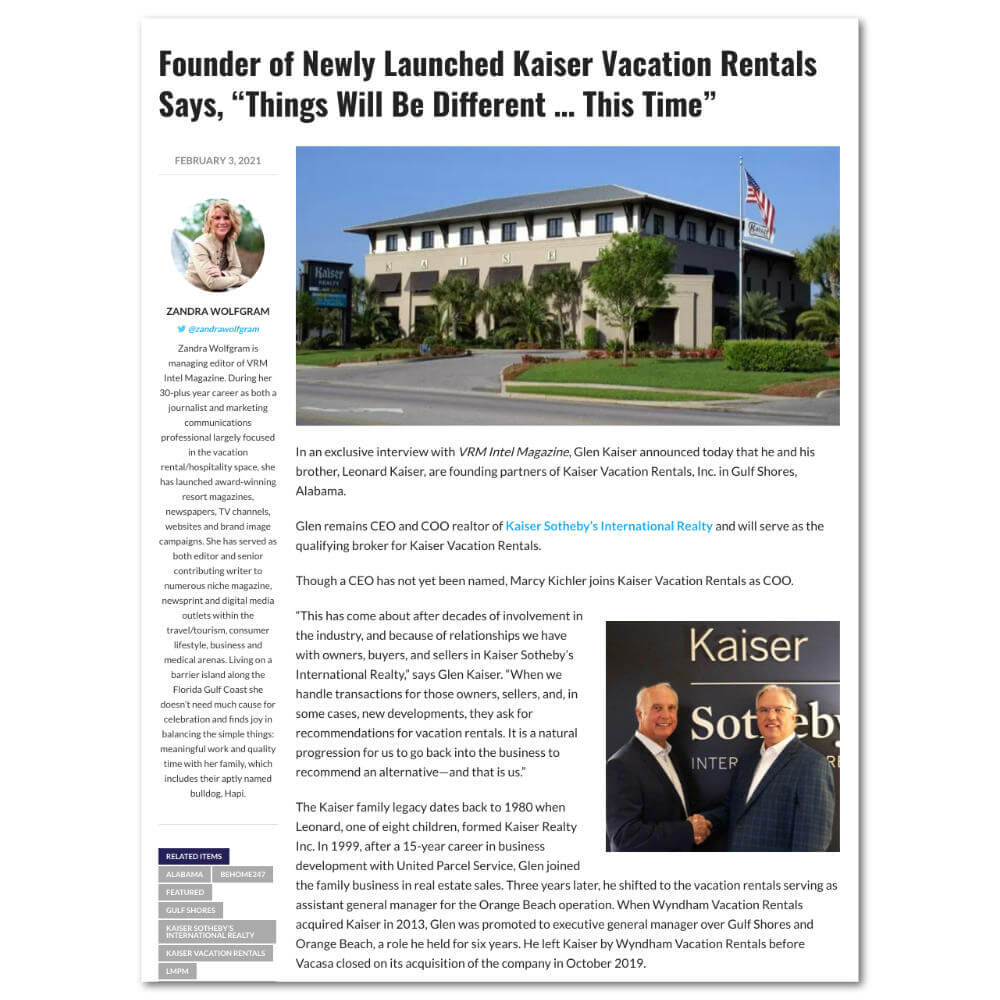 ---
About Lightmaker Property Manager (LMPM)
LMPM is a cloud-based, mobile-first and pre-scaled enterprise Property Management System (PMS) with flexible Trust Accounting.
LMPM has been in development for more than 8 years and is seen as the fastest replacement for V12, Escapia, YesBookIt (YBI) and other legacy systems.
LMPM is fully connected to all the major Online Travel Agencies (OTAs) – Vrbo, Airbnb, Booking.com, Expedia and Google.
LMPM has everything you need "all-in-one-box" and even comes with a full WordPress v5+ website for all your additional SEO and marketing content.  We want at least 50% of your bookings to come directly from your LMPM site or the LMPM Complex Trip Manager!
Lightmaker has over 23 years' experience running and building digital destinations and applications in the banking, healthcare and entertainment verticals prior to moving into the property management vertical.
Learn more at https://lmpm.com/
Lightmaker contact
Adrian Barrett
Founder and CEO | adrian@lmpm.com
Cell +1-407-232-3577