Lightmaker Property Manager (LMPM) is now a proud member of the Northwest Vacation Rental Professionals (NWVRP).
Wahid Razaqi, Market Director and Sean Raftree, Director of Business Development from LMPM were instrumental in creating an amazing relationship with John Pickart, President, and Blake MacKenzie, former Vice President, of the NWVRP.
Both John from Beachnest Vacation Rentals and Blake from EMR Vacation Rentals are Owner/Managers of their respective companies. Blake is also now Director for British Columbia and co-chair of the NWVRP Marketplace Committee.  Brian Olson of Beachcomber Vacation Homes on the Oregon Coast is now NWVRP's Vice President.
Blake MacKenzie said: "We are very pleased to have Lightmaker Property Management (LMPM) join the Northwest Vacation Rental Professionals association. As NWVRP director representing British Columbia, it is a proud moment to have LMPM coming from my home province to join our association. I know the LMPM team have been working hard to find ways to best support and provide solutions for our vacation rental management members in the great Northwest."
John Pickart said: "The NWVRP is an organization of independently owned and operated vacation rental property managers. We began with a simple philosophy, come together to recapture and strengthen our brands and educate travelers on the importance of booking direct. #bookdirect has been our motto for over 8 years. We believe our neighboring competitor is our friend. We network and share ideas, customers and leads with each other. Our members are dedicated to working together to make the short term rental space the best it can be. We are looking forward to our partnership with LMPM."
"We are really looking forward to developing our relationship with the NWVRP over the coming months and years.  LMPM sees this partnership as beneficial to all members and we can't wait to get started!" said Adrian Barrett, Founder, LMPM.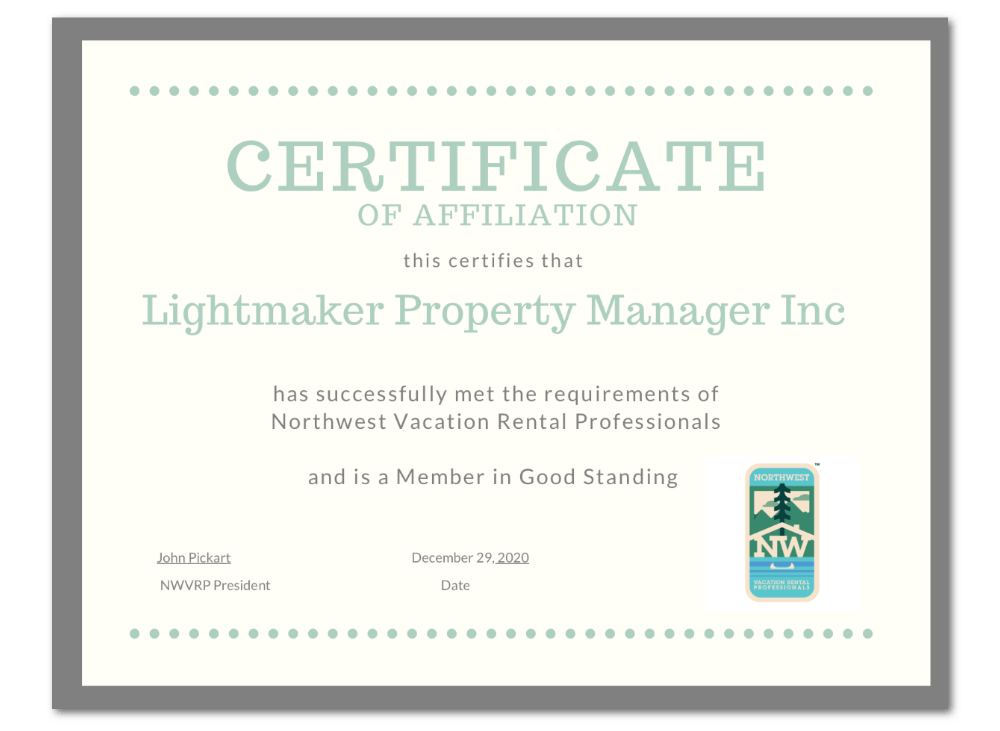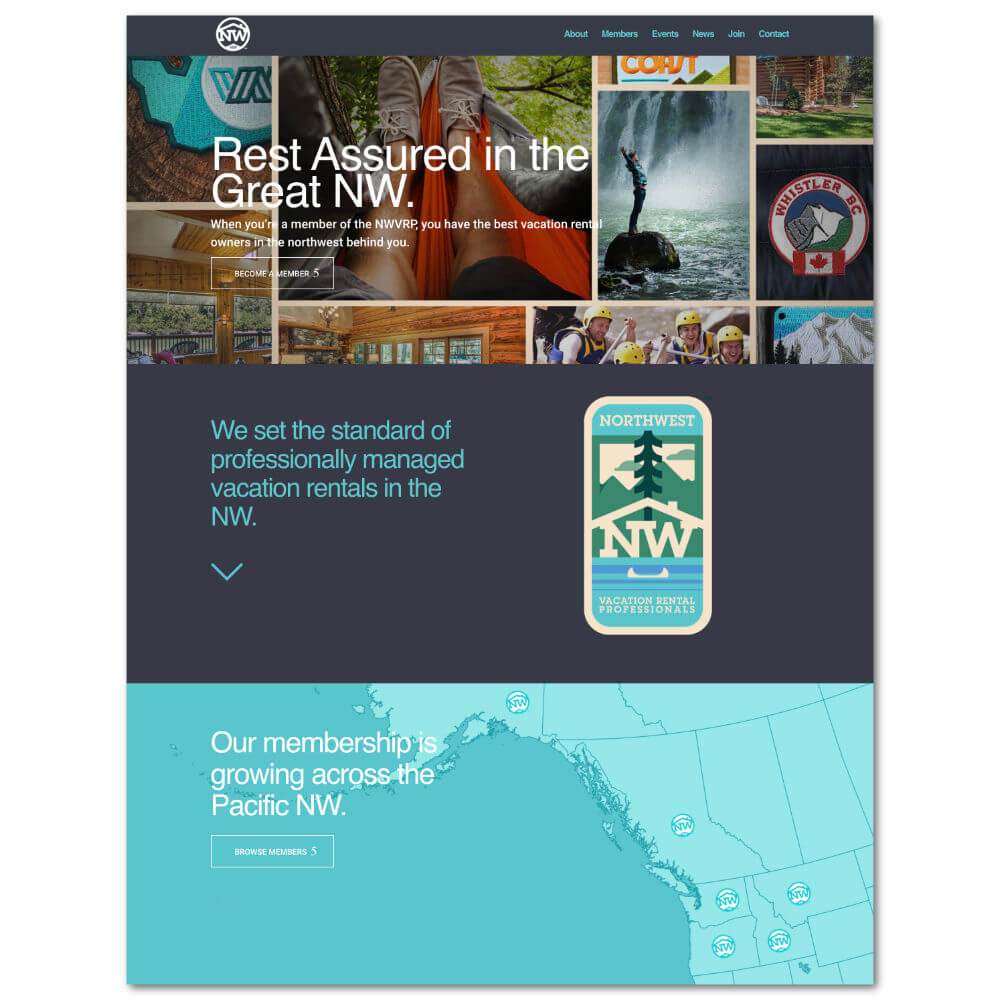 ---
About Lightmaker Property Manager (LMPM)
LMPM is a cloud-based, mobile-first and pre-scaled enterprise Property Management System (PMS) with flexible Trust Accounting.
LMPM has been in development for more than 8 years and is seen as the fastest replacement for V12, Escapia, YesBookIt (YBI) and other legacy systems.
LMPM is fully connected to all the major Online Travel Agencies (OTAs) – HomeAway/Vrbo, Airbnb, Booking.com, Expedia and Google.
LMPM has everything you need "all-in-one-box" and even comes with a full WordPress v5+ website for all your additional SEO and marketing content.  We want at least 50% of your bookings to come directly from your LMPM site or the LMPM Complex Trip Manager!
Lightmaker has over 23 years' experience running and building digital destinations and applications in the banking, healthcare and entertainment verticals prior to moving into the property management vertical.
Learn more at https://lmpm.com/
Lightmaker contact
Adrian Barrett
Founder and CEO | adrian@lmpm.com
Cell +1-407-232-3577