Our Executive Team
Diego J Veitia, Chairman
1967-1979
After working for several large multinational companies in the USA and Latin America, Diego and his wife moved to Costa Rica where he developed and Founded the Costa Rica Stock Exchange and served as the only authorized International Investment Banking company. Concurrently Diego formed a Joint Venture with The Ralston Purina company as one of the largest growers of landscape and ornamental plants in the world, exporting millions of plants weekly to the USA and The Netherlands.
1980-2013
Founder CEO Chairman (ret) INTL, then INTL FCStone, now StoneX, is a Fortune 100 Company. StoneX is a Global Investment Bank with 40 offices worldwide and businesses in over 110 countries.
2020-ongoing
Diego and Park Brady (see below) have had a business relationship and friendship for over 35 years. Diego is now the Chairman of Lightmaker Property Manager (LMPM Inc) a technology company that has taken Adrian Barrett, Founder, 23 years to create.
Education and current positions
B.S. Iowa State University
MBA Thunderbird Graduate School
Chairman Rollins College Holt School
CIO America's all Season Fund
Chairman of the Board of Directors LMPM Inc
Park Brady, Co-Chairman
Park grew up in Orlando, Florida and after getting his Degree from the University of Florida served as a Fighter Pilot in the US Air Force for 6 years. While in the Air Force, Park earned a Master's Degree from Ball State University. Park's first Job out of the Air Force was as a manager of a Savings and Loan and then served as a manager at Com Bank, Winter Park, Florida.
Park has been the startup owner of numerous businesses including Restaurant, Hotel, Mail Boxes ETC, and Vacation Rental Management. Park started his first vacation rental management business in Colorado in 1986. Park was also the founder of another vacation rental business on St Simons Island, GA in 2005. Park's first vacation rental company in Colorado was one of the 11 companies that joined in the IPO roll up of ResortQuest International. The 11th Company in the original roll up was First Resort Software which was the largest software company serving the vacation rental business in the US. Park served on the ResortQuest Board and later became the COO and then later the CEO of ResortQuest which was the largest vacation rental company in the US.
Park is uniquely qualified to help LMPM develop as the platform of choice for the industry.
Education and current positions
University of Florida
Master's Degree Ball State University
Fighter Pilot US Air Force
Co-Chairman of the Board of Directors LMPM Inc
Bill Abbott, Director
Bill has been a Florida panhandle resident for over 40 years. In 1976 he founded Abbott Realty Services Inc and ran that business until 1998 when it was sold to ResortQuest International.
Bill served on the Original Board of Directors and was an active consultant with ResortQuest until it was sold to Wyndham Resorts and Hotels until 2010.
Bill holds a Florida Real Estate Brokers license and has been very active in the local Florida panhandle community over many years. Bill served on the Florida Advisory Committee of condominiums, Okaloosa County Economic Development Council, and has received numerous awards for his active involvement in local chambers and boards. Bill is presently a Director of Tops'l Beach and Racquet Club Master Board, President of Sierra Dunes Homeowner association, Director and VP of Harbor Place Condominiums. Bill has been involved with over 75 additional condo boards in recent years.
With Bill's accounting and property management experience he brings a wealth of knowledge and passion to LMPM.
1994 to present
Co-Founder, Owner and Chairman – Abbott Resorts Inc, Abbott Realty Services Inc, Abbott and Andrews Realty Inc.
Education and current positions
Husson College, Maine
BSc Finance and Accounting
Director LMPM Inc
Adrian Barrett, Founder and CEO
"I ran Lightmaker as a digital technology company building applications for our clients in the banking, healthcare and gaming verticals for over 21 years. My wife and I got into property management by owning rental properties ourselves and we couldn't believe that there wasn't a PMS out there that could give us live/real-time data via their Owner Portal. The more we looked at the vacation rental industry, the more we realized there was a huge gap in the market for an easy-to-use, powerful and super flexible property management system. We also wanted a system that had modern Trust Accounting that worked like QuickBooks Online, so, as we couldn't find one, we built the entire thing over the last 8 years!"
2007-ongoing, Founder and Director, RESAAS
In 2007 Adrian founded RESAAS (Real Estate Software As A Service) along with Tom Rossiter (now RESAAS Services Inc, CEO) and Adam Biggs (now CTO, LMPM Inc).
RESAAS completed its IPO in 2011 and RESAAS Services Inc was born. RESAAS is now the leading platform in Real Estate with over 480,000 agents on the platform, see:
https://corporate.resaas.com/board-of-directors/
https://www.bloomberg.com/quote/RSS:CN
https://www.resaas.com/
1997-2018, Founder and Chairman, Lightmaker Agency
Adrian founder Lightmaker as a digital design and build agency on Oct 1st 1997. Lightmaker Agency soon became Lightmaker Group Ltd, the holding company for: Lightmaker UK Ltd, Lightmaker USA Inc, Lightmaker Amsterdam BV, Lightmaker Melbourne Ltd, Lightmaker San Francisco Inc and Lightmaker Vancouver Inc, with over 200 developers at its height. Lightmaker's agency clients included BNY Mellon Bank, RBS Bank, ATP Tennis, JK Rowling, Warner Bros, Nintendo, EA Sports, Lexus, Ford, IKEA, Facebook, Mayo Clinic and Orlando Health to name but a few.
Education and current positions
BSc Economics and Business, University of Wales at Aberystwyth
Director RESAAS Services Inc
Director LMPM Inc
Clint Skidmore, COO
Clint started as a coder at Whistler.com in 2001, then quickly became General Manager taking the company from a start-up to $15M in revenue in less than 2 years. Clint had found his calling in life!
After Whistler.com he started Enjoy Vacations, My Boutique Travel, then RezServe Technologies. Clint then sold Rezserve to Digitaltown, a public company in 2016.
Clint met Adrian Barrett, Founder of LMPM Inc in 2014, and their friendship has grown over the years. When Adrian asked Clint to join him in developing a platform that would dominate the vacation property management vertical for years to come, he decided this was his last "moonshot" and he joined LMPM full-time at the end of 2018.
Clint is now LMPM's Managing Director and manages all product and development activities while advising on Lightmaker's Board of Directors.
Clint has embraced the opportunity to revolutionize the entire travel vertical with LMPM – a new and exciting take on an aging industry. Clint once again feels like he has found his calling…
Adam Biggs, CTO
Adam is a skilled full stack developer with over 15 years of industry experience. Originally starting his career as a graphic/technical web designer, he soon branched out into programming, server architecture, and DevOps. He always has his finger on the pulse, and has a knack for quickly becoming proficient with new technologies.
Adam is the main driving force behind the LMPM technology stack, including the development toolchain and release/deployment strategy across all LMPM's many services.
Adam has worked with Adrian for over 10 years and was the first developer to begin work on LMPM. He is always looking for ways to improve LMPM and bring PMS systems into the 21st century!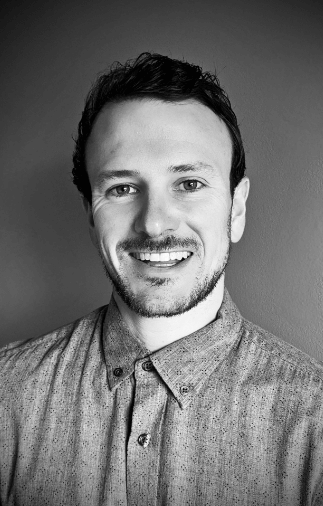 Greg Holland, Director of Software Development
Greg is a full stack developer with over a decade of experience. He started his software development career with a leading property management company in Whistler, BC. With experience as a software developer in the property management industry, Greg was approached in 2011 by Adrian Barrett to join LMPM as a founding team member.
Specializing in PHP & Javascript, Greg has spearheaded development of many of LMPM's features, including the trust accounting module, which utilizes streams of accounting data to provide real-time reporting to stakeholders.
Outside of LMPM, Greg can be found mountain biking, hiking or running on Vancouver's North Shore mountains.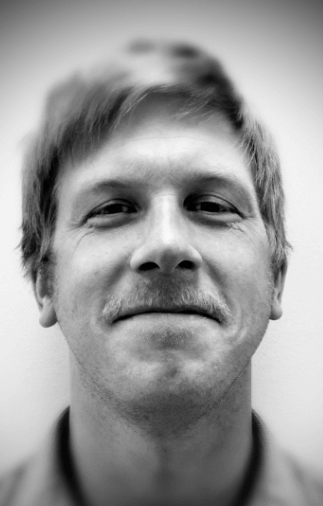 Sean Raftree, VP Business Development
2011-2020 Vice President Business Development, RedAwning.com – Emeryville, CA
Sean played a key role in developing RedAwning's full service "managed" distribution solution for professional property managers. He contracted with over 500 PMCs before leading a sales and business development team of 10 seasoned industry professionals. Negotiated contracts with industry leading PMS systems and connectivity solutions including: Homeaway Software, Track, Barefoot, VacationBridge, Streamline, Ciirus, IQWare, Inntopia and more. Developed strategies to optimize RedAwning's distribution network while generating industry leading conversion rates on sites like Booking.com, Expedia, HomeAway/VRBO, AirBNB, Flipkpey/TripAdvisor and other non-traditional channels. Credited for pivotal role in generating over $80 million in annual revenues. Sean reported directly to the CEO.
2003-2011 President, Ski Butlers Lake Tahoe – Lake Tahoe, CA
Pioneered Ski Rental Delivery in California – high-end equipment rental delivered and professionally fit in the comfort of your vacation rental, condo or hotel room. Opened a 2nd Location in Truckee, CA in 2008 and served 10,000 customers annually. Developed strategic partnerships with area lodging suppliers and tour operators like Ski.com, VacationRoost, Wyndham, Destination Resorts and more. Managed 20+ employees in 2 locations and consistently maintained an NPS above 90%. Carried out day-to-day operations, sales and accounting.
Justin King, Director of Marketing
After being pressured multiple times to take a marketing class (because he was 'born to do it'), Justin finally yielded and then went on to complete a Masters in Marketing Management and build a career in the field. As a specialist in B2B marketing and an avid programmer, Justin brings a highly analytical mindset to a field not always reputed for being that way.
Justin's goal is to make sure property managers around the world know about our powerful property management software.
Outside of work he can be found in the gym, running along Vancouver's seawall, or teaching a very energetic dog to be a little more calm.
Silke Gebauer-Barrett, Financial Controller & HR Lead
And last, but most certainly not least, is the Uber-Mama that looks after us all and has been part of the Lightmaker Story for over 23 years.
Silke originally trained in German Law at the University of Freiburg and has been a constant throughout Lightmaker.
Her present role is being a Director and the Secretary of LMPM Inc while also running the accounts and HR departments.
LMPM is the latest incarnation of Lightmaker and will most certainly not be Silke's last.
---