We're on a mission to build the world's best property management system for vacation rentals.
Our Story
LMPM is short for Lightmaker Property Manager. Lightmaker as a company got its start in 1997 as a digital agency in Royal Tunbridge Wells, around an hour south of London, England. The growth of the company was stratospheric, with 7 divisions around the world and around 200 developers at the agency's height.
While running the company, our CEO Adrian Barrett saw two distinct opportunities. The first was in real estate and so he built RESAAS – a cloud-based social business platform with hundreds of thousands of real estate agents using it.
The second was Lightmaker Property Manager (LMPM). Officially founded in 2015, LMPM Inc. set out to build the newest, most comprehensive, and fastest property management system on the market. We cordially invite you to see our property management software for yourself.
Our History
Today LMPM v4 is on the horizon…
We've been hard at work on LMPM v4, which has an expected roll-out date starting at the end of Q2. Wait until you see all of the new tools! For a quick view of LMPM v3.1 and a sneak peek at LMPM v4 have a look at this 16 minute video
LMPM v3.1 released
We launched LMPM v3.1 throughout Q1 2021. LMPM is now able to self-replicate with a best-practice trust account system that can be amended to fit your particular company needs.
LMPM 2.1 launches at Rezfest 2019
We launched LMPM v2.1 with LMPM trust accounting at Rezfest 2019 (Las Vegas) and VRMA International (New Orleans) two weeks later. The industry was starting to wake up to LMPM and the power of what we've built.
LMPM 1.0 launches
LMPM v1.0 launches with Whistler Platinum as our first client.  Damian Saw, their CEO, has been our original subject matter expert throughout LMPM's foundation and development.

Lightmaker Property Manager (LMPM) Inc. Is Founded
Lightmaker Property Manager Inc. was formally started to develop the newest, most comprehensive and fastest property management system on the market.
RESAAS Goes Public
RESAAS Services Inc. floats on the Canadian Securities Exchange and is now listed on the TSXV under the ticker symbol RSS
Lightmaker Develops RESAAS
At the end of 2007 and throughout 2008-2010 we developed our first SaaS company: RESAAS (Real Estate Software As A Service). RESAAS is a cloud-based social business platform built for the real estate services industry. RESAAS brings proprietary real-time technology into the business of real estate and transforms how real estate data flows between real estate agents, brokers, associations and MLSs. Learn more at RESAAS.com.
Lightmaker is Founded
Lightmaker was founded on Oct 1, 1997 as a digital agency in Royal Tunbridge Wells, in England. We built commercial applications originally for communities (before Facebook), then in the healthcare (Mayo Clinic, Orlando Health, UFHealth) and banking verticals (BNY Melon, RBS Bank).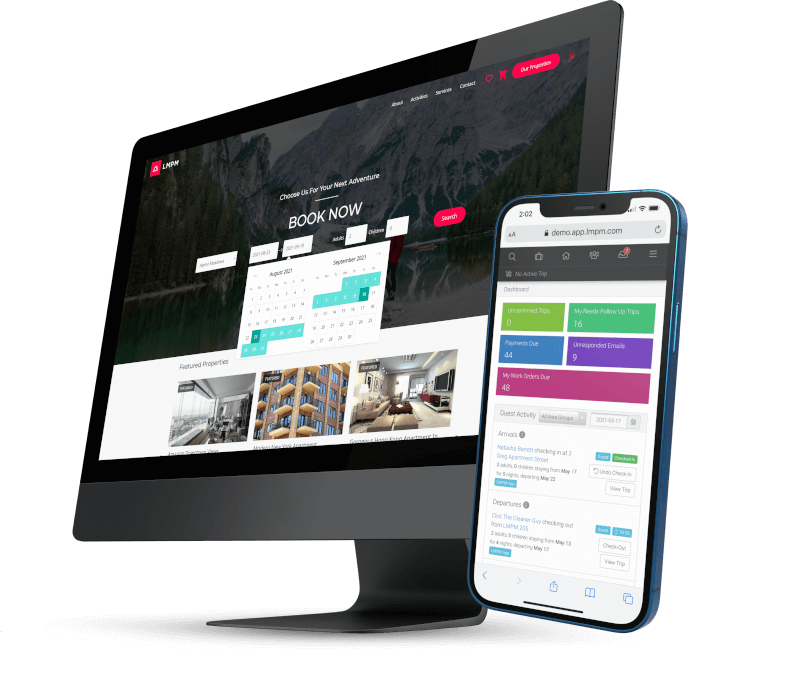 Our Software
We built the next generation of property management software to make it easier for vacation rental management companies to run their businesses. They use our vacation rental software to manage their properties and host guests from all around the world.